Hello Excellers, welcome back to another #FormulaFriday, in my Excel 2020 series. Today it is a somewhat zippy quick Formula tip. I will show you how to move your formula quickly around your Excel worksheet without changing cell references.
Relative cell referencing in Excel is one of it's most powerful features. But, when you copy a formula to a new location in your worksheet or workbook, then all of the relative cell addresses also change. I dont always want this to happen.
Sometimes however, you may want to move your formulas around your worksheet, but not change the cell references at all.
We can easily do this by DRAGGING & DROPPING the formula cell.
It is really easy. Follow the simple steps below.
Move Your Formula.
Select the edge of the cell that contains your formula
Drag to your new location
Easy as that! To move your formula!
The cell references remain unchanged
Dont forget to sign up to the Excel at Excel Newletter for 3 free Excel tips the first Wednesday of the month. Just click on the Sign Up Form to the right or use the link below.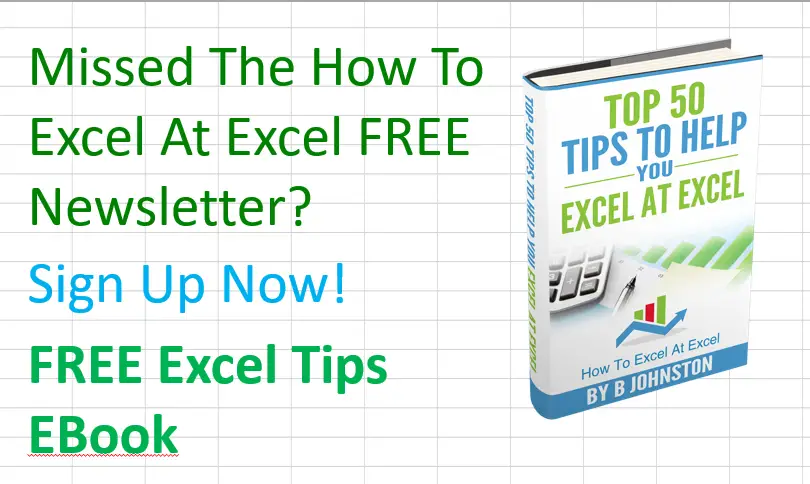 Finally, I am pleased to announce I have teamed up with Excel Rescue, where you can get help FAST. All you need to do is choose the task that most closely describes what you need to be done. Above all, there is a money-back guarantee and similarly Security and Non-Disclosure Agreements. Try It!. Need Help With An Excel VBA Macro?. Need formula help?.

Other Tips.
Proper Excel Formula(Opens in a new browser tab)
Turn Of The Double Click Drill Down In Your Pivot Table.(Opens in a new browser tab)