Hello Excellers welcome back to another #Excel #FormulaFriday in my 2021 series. Today I want to show you how to extract the first letter of a first and second name without using Excel formulas. We can use the Excel Flash Fill feature to do this for us.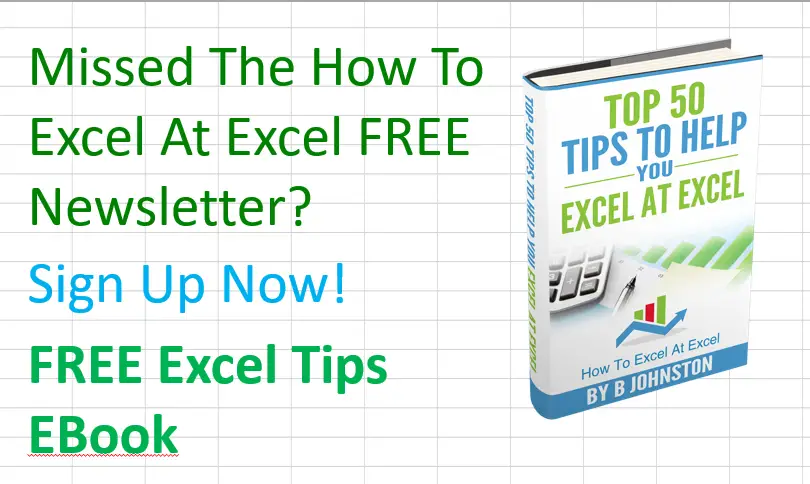 So, yes Excel will do this for you without a formula or function in sight.  Here is a sample of my data set.  I have highlighted the column I want to populate with the Sales Person's initials.

To get Excel to populate the initials automatically, I just need to begin to start typing.  The first initial is JF, the second is SJ.  Once you do this, you will see that Excel will recognize the pattern of the data with the suggested initials.
Once you see this, just hit Ctrl+E. The table is populated, with no functions or formulas being used in the process.  This is a great time saver from Excel. Have you used Excel flash fill yet?.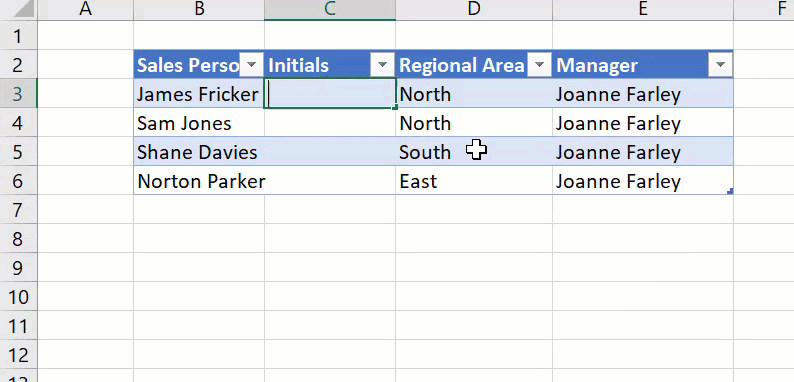 So, if you want more Excel and VBA tips then sign up for my Monthly Newsletter. I share 3 Tips on the first Wednesday of the month. You will receive my free Ebook, 30 Excel Tips. Why not catch up on all of my Formula Friday blog post using the link below.
How To Excel At Excel – Formula Friday Blog Posts.