Hello, Excellers. Time for another Excel tip. I want to share with you a question from a subscriber.  How to copy a worksheet It is going back to basics.  They needed to take one worksheet from a sales workbook and create another workbook with just that one worksheet.  They previously had been making a copy of the workbook and then deleting the extra unnecessary worksheets they did not need.  

Copy Your Excel Worksheet.
There is a quick and easy way to do this.
Right Click on the Worksheet Tabs
Select Move Or Copy
In  the Drop Down selection box select (new book)
Tick the Create A Copy to copy the worksheet to a new workbook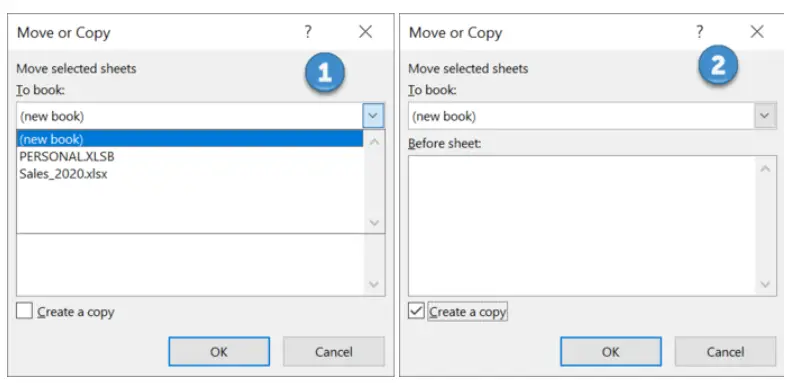 The new workbook is created with the worksheet copied into it.  Leaving the original workbook with no changes.  How easy was that?. A simple way to copy an Excel worksheet to a new workbook.
Watch The Video.
What Next? Want More Excel Tips?
So, if you want more top tips then sign up for my Monthly Newsletter where I share 3 Tips on the first Wednesday of the month and receive my free Ebook, 30 Excel Tips.
If you want to improve your Excel skills even more then I recommend one of the only training providers I work with. Do have a read about the awesome courses on offer. There are also some FREE webinars worth viewing.  My Online Training Hub.